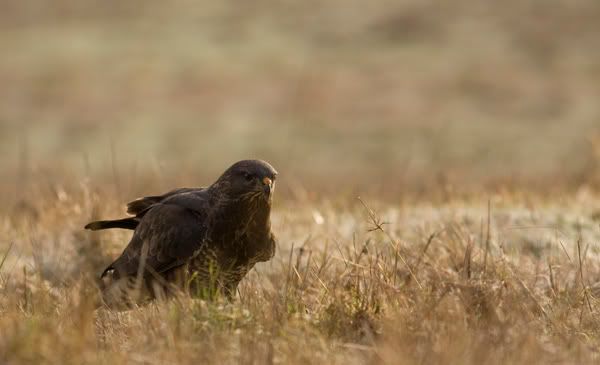 1/640s f/5.6 ISO400 400mm
I was finally able to use my new hide today, it involved an early start and a drive over to High Wycombe to use
Marick Szczepanek
feeding site for kites and buzzards.
I had only been in the hide 5 minutes before a Red Kite made a swoop on the food I had put out. But I was set up shooting through the tripod leg hole to get a low angle which made getting birds in flight impossible. I had to wait until the kites left before I could move so I have a nice selection of blurred photos to add to the collection.
1/640s f/5.6 ISO400 400mm
Once all the good light had gone a Buzzard dropped in and started feeding, it was only on the floor for a few seconds before it started to get attacked by Kites, above is an image showing the behavior. A few seconds later it flew off and so did the kites...
1/640s f/5.6 ISO400 400mm